---
About 10 FT Green dome climber:
Advantages:
2021 New: This Green Dome Climber is a 2021 upgraded one, which we have

upgraded the thickness

of the five blue poles on the top. But why we just upgraded the five poles? Our experts have tested repeatedly that just the five upgraded poles will make the climber much more sturdy and safer.

Over 750lbs: 

This Zupapa Dome Climber is fit for 1-6 kids within 10 years old. And we have upgraded the jungle gym and its weight capacity is over 750lbs. When assembled, it's 10 feet in diameter and 5 feet high.
3-year Warranty: This dome climber enjoys three years warranty, just come to touch us if there is any problem in future use.

The climbing frames are made of Hot-dip galvanized steels, which are durable and weather rust-resistant.

Much sturdier and safer: This jungle gym has more screws to assemble, but we have upgraded its assembling way, so be sure to check the assembling steps before you start to set up your Dome.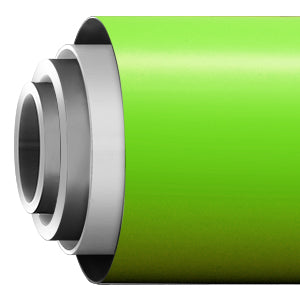 Why do you choose Zupapa? ---For the Durability and Professional Customer Supporting Team
Hot Dip Galvanized Steels
All of the frames are hot-dip galvanized steels, which have three layers to avoid the pipe rusting.
Purchase with No Worries
No matter what problems or questions about the dome climber, we will try our best to help you solve them.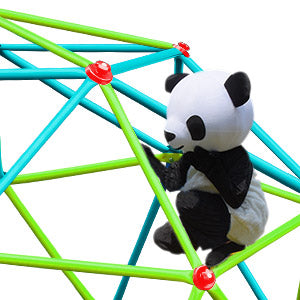 Why do you choose Zupapa? ---For the Heavy Duty Construction
More Than 750LBS Weight Capability
Our dome climber is big enough to hold 1-6 kids with upgraded 750lbs weight capability, 10-Foot product diameter when assembled, and the climber weighs 83lbs. It's a very good toy for your kids playing together, so just feel free to let your kids climbing together.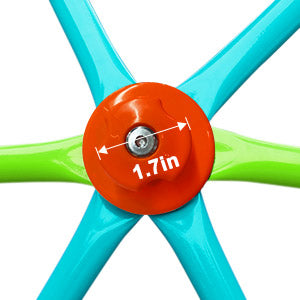 Why do you choose Zupapa? ---For the Exclusively Customized Climbing Grips
1.7" Climbing Grips, Easy for Kids to Grab
The climbing grips are specially designed for the kids' tiny hands to grab, the dimension is only 1.7inches and they are made by high-density polyethylene (HDPE), which has excellent wear resistance, good adhesion, high impact strength, high corrosion resistance, and excellent anti-aging properties.
Warranty:
This Zupapa green dome climber enjoys a 3-year warranty, if there is any problem with it, such as how to assemble, just contact us and we will be always here for you.